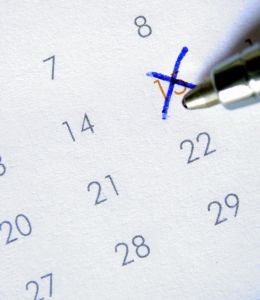 The vast majority of eviction complaints are based upon non-payment of rent. However, New Jersey law, which is focused on affording tenants an opportunity to cure any default, sets forth that complaints based upon non-payment of rent will be dismissed in the event that the tenant pays the rent that is due and owing prior to the day of Court. N.J.S.A. 2A:18-55, N.J.S.A. 2A:42-9. While the rent balance that is included in the eviction complaint may, in certain circumstances, include late charges and attorney's fees associated with the filing of the complaint, the New Jersey Courts have established that these "additional rent" charges are prohibited on eviction complaints filed against tenants who are receiving Federal Housing Assistance. Since there tends to be a high recidivism rate amongst tenants who pay their rent late, landlords often ask us if there are any provisions under New Jersey law that would entitle them the right to refuse rents from a "habitually late" tenant and file the eviction solely based upon the habitual late payments.
Under N.J.S.A. 2A:18-61.1(j), a tenant may be evicted for habitual late payment. Unfortunately, an eviction based upon Habitual Late Payment is a lengthy process. It will require a minimum of two pre-suit notices, which are generally delivered at one month intervals, since rent is usually due monthly. In cases when two late rent payments are interceded by an on-time payment, then additional notice becomes required. In all cases, the final notice is the Notice to Quit. Because the law requires Notices to Quit to provide the tenant with a full calendar month's notice of termination, before a complaint may be filed, and because the allegation of Habitual Late Payment necessitates the landlord to wait until after the start of the month before serving the notice, evicting for this ground requires an additional month that very often would not be required for other causes for eviction. As a practical matter, evictions based upon habitual late payment of rent are a 5-month process.
While our firm has filed several evictions based upon Habitual Late Payment, we have found that most of these types of cases are settled prior to trial. Those matters that are not settled are easy to win provided that the landlord keeps good records of when rent payments were received and provided that the landlord's attorney properly served, worded and timed all notices. For more information on Habitual Late Payment of Rent, please contact our office.