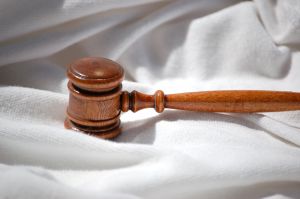 Since 2002, the Law Office of Michael D. Mirne, L.L.C. has filed several thousand eviction complaints in 13 different counties throughout New Jersey. Each week, a few landlords ask us whether they need to be present on the day of Court. While the question may sound simple, the answer is sometimes more complicated.
Defaults
The vast majority of all evictions filed in New Jersey are based upon non-payment of rent. Over 1/3 of evictions based upon nonpayment of rent result in Defaults. These are matters in which the tenant fails to appear for Court, and a Judgment for Possession is issued. The remainder of cases, in which both parties appear at Court, are then marked "Ready." These matters are, in most counties, mediated by either the parties on their own, or by an employee of the Court, skilled at bringing the matter to a fast resolution without trial. Based on our experience, only about 5% of non-payment of rent cases remain unsettled after mediation and must proceed to trial.
Non Contested Cases
Out of the 5% of cases that go to trial, some are what we may call "uncontested fact cases." Anyone who has been to landlord tenant Court in the last 10 years is familiar with the instructions that are read prior to the calendar call. In particular is the instruction that states "the Judge has no authority to make the landlord wait for rent or force the landlord to take it in installments." Notwithstanding this instruction, we still see cases in which a tenant who agrees he or she owes money still insists on going to trial in the erroneous belief that the Judge will take the tenant's circumstances into account and grant some leniency. Tenancy Court is somewhat unique in the number of Defendants who go to trial, essentially admitting to all the allegations of the Complaint. Not surprisingly, these cases always result in a Judgment for Possession.
Contested Cases
The presumption among many clients is that an attorney can testify for them so they don't need to be present. Unfortunately, RPC 3.7 specifically excludes a lawyer from giving any testimony in a trial in which he or she is also acting as the attorney for his or her client. Therefore, any contested matter, in which a fact is in dispute, requires the testimony of a witness for the Plaintiff. Usually, the landlord or the property manager is the best witness. But on occasion, other witnesses need to be called to address the issue of the amount of rent that is due.
Notice Cases
While the vast majority of cases heard in Landlord Tenant Court involve the non-payment of rent, other causes for eviction, such as lease violations, damage to the premises, and disorderly conduct occasionally arise. In these types of cases, the Court requires oral testimony from the Plaintiff even in cases when the tenant does not appear in Court to contest the matter. These types of cases are generally referred to as "Notice Cases" and the hearing that follows is called a Proof Hearing. Since testimony is always required for these types of cases, our office will call you to discuss your case at least 10 days prior to trial and we will subpoena any necessary witnesses.