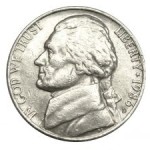 Nearly 200,000 landlord tenant disputes are filed each year in New Jersey Landlord Tenant Courts. The majority of Landlord Tenant matters are filed by attorneys on behalf of landlords. Some landlords would rather not appear at Court for a trial, and they will request that their attorneys enter into settlement agreements on their behalf in the event that the tenants show up. This ordinarily does not present a problem for the landlord's attorney, as long as the landlord's ledger of the amounts due is accurate, and as long as the amounts of rent sought in the complaint mirror the information from the ledger. However, there are many cases where the landlord's ledger is not accurate and mediating these matters to arrive at a settlement is therefore quite difficult. In order to resolve these types of matters, we have developed the following paradigm.
 
Arrive at the Amount Due
Before an eviction matter can be settled, the parties must first arrive at the amount due. While in most cases, the tenant agrees with the amount set forth on the complaint, we do see a lot of cases where the tenant simply does not agree with the ledger and further discussion is required. When these disputes arise, we recommend starting the mediation by just discussing rents. Other items like legal fees, late charges and utility fees can be conversation killers, especially in cases where the tenant thinks the balance is paid in full and does not understand why an action was filed. Therefore, any discussion regarding these "additional rent" charges are best saved for the end of the conversation, after the tenant already agrees with the amount of rent that is owed.