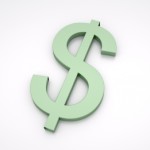 As the April 1 tax appeal filing deadline quickly approaches, we would like to take a moment to remind our readers and our clients that some municipalities in New Jersey may have extended tax appeal filing deadlines as the result of a revaluations or re-assessments. In the towns that have been revalued or re-assessed, the filing deadlines are often extended to May 1.  In Middlesex County, the affected towns are New Brunswick and Carteret. In Ocean County, the towns of Lakewood, Beach Haven and Ship Bottom will all be revalued or re-assessed.
What is a Revaluation or Re-Assessment?
In New Jersey, the real estate tax that you pay based upon how much your assessor thinks your house or property is worth. However, real estate values are continuously changing and it would not be practical for the assessor to re-compute the values of every property in town every year. Therefore, after assigning assessments to every property in a town, the assessor may wait several years before deciding to repeat that process. In the meantime, the town will simply increase the tax rate each year in order to accommodate the increases in budget. Since real estate values are generally increasing (and not decreasing), towns that have waited several years to conduct a revaluation or re-assessment may have assessments that eventually represent only a small fraction of the properties' actual values. [You may click here to see your town's equalization ratio] When this occurs, the County Tax Board may compel the municipality to conduct a revaluation or re-assessment. This may also occur in cases where, due to shifts in the economy of the municipality, the assessments are no longer fairly distributed.