In recent months, Tenancy Courts have begun seeing an increasing number of eviction actions based upon the claim of "Habitual Late Payment of Rent." While the Statute addressing this issue, N.J.S.A. 2A:18-61.1(j), was clear in its intent, recent case law has added to the requirements originally contemplated by the Statute. In addition, some case law has even suggested that the issue of non-payment of rent is not even an issue of law, but rather an issue of fact. In this week's article we will discuss the most recent mandates for landlords seeking to evict a tenant for Habitual Late Payment of Rent.
Notice to Cease
The Notice to Cease is a required notice in for certain grounds for eviction under New Jersey landlord tenant law. It is a warning notice, which advises the tenant that he or she is doing something wrong and that an eviction will be filed unless the wrongful action ceases. Actions for Habitual Late Payment require this Notice. However, in recognition of the fact that very often the late payments by the tenants are not consecutive, and in fact sometimes there will be several "on-time" payments in between the late payments, recent case law suggests that two Notices to Cease are required for this ground. The first Notice to Cease can be sent as early as the second late payment. In the event that the tenant is late a third time, a second Notice to Cease should be served.
Notice to Quit
In the event that the tenant is late a fourth time, the tenant may be served with a Notice to Quit. The Notice to Quit is the Notice terminating the tenancy, and must give the tenant not less than 1 month from the next rental payment becoming due before the lease is terminated. At the expiration of the time period set forth in the Notice to Quit, an eviction action may be filed.
Recent Case Law
In the matter of Matthew Carter Apartments v. Kathy Richardson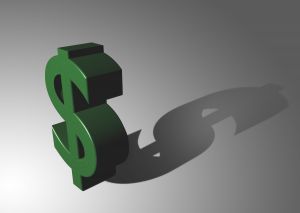 , the Appellate Division re-examined the issue of Habitual Late Payment of Rent. In that matter, the Court debated over the issue of whether late payments following the various notices actually constituted cause for eviction under the Statute. It is implausible that the Statute could leave any room for interpretation. However, the Appellate Division noted that, in certain cases, where the rent had been paid on time for several months, it is possible that one more late payment several months later may not constitute Habitual Late Payment, even though the Statute included no indication that such conduct would not constitute Habitual Late Payment of Rent. The Court therefore held that the issue of whether Habitual Late Payment of Rent exists is ultimately a question of fact for the Judge to decide, rather than a question of law, which would only require the necessary late payments in order to prove.