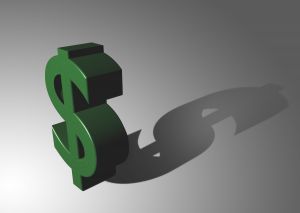 In 2004, the New Jersey Legislature revised the Rent Security Deposit Act. Under the revised Act, there are three major components, which are very often misinterpreted by inexperienced landlords, tenants and their attorneys. In this week's article we will discuss and explain those provisions.
Initial Notification
The first component to the Act is initial notification. Within 30 days of being given a security deposit, the landlord must deposit the funds in an interest bearing account, containing no funds other than the tenant's security deposit, and the landlord must provide the tenant with written notice of the name of the bank, the rate of interest, the account number and the type of account. If the landlord fails to comply with any of these requirements within the specified time period, the tenant may apply his or her security deposit toward rent, with no further Notice or opportunity to cure to the landlord.
Annual Notification
Each year on the anniversary date of the lease, the landlord must send the tenant a reminder of the same information required in the initial notification. The landlord must also disburse any interest earned to the tenant. Under the annual notification requirement, there is no automatic forfeiture for non-compliance. Instead, the tenant must first provide the landlord with notice of the non-compliance. If the landlord still fails to provide the required notice or disbursement of interest within 30 days of the notice from the tenant, the security will be applied toward rent. Landlords should be forewarned under both of these provisions, that once the security deposit is applied toward rent, the landlord is not permitted to require the security deposit to be restored.
Disbursement upon move-out
Within 30 days of the tenant moving out, the landlord must either return the entire security deposit, along with any interest accrued to the tenant, or if there are any deductions, the landlord must provide the tenant with a written notification of why the appropriate portion has been withheld. In the event that a portion of the security deposit is wrongfully withheld, the tenant may bring suit against the landlord for double the portion of the deposit which was wrongfully withheld, plus any attorney fees.

Other Considerations on Damages
Litigants should note that under the case law, the doubling of damages only applies to the portion which the Court determines is wrongfully withheld, and that award is to be given whether or not the landlord has given the tenant the notice of deductions. Query whether the "required" notice of deductions has any bearing on the award of damages under the case law. This poses an interesting dilemma for the Courts. Clearly, the legislature intended to require that landlords provide their tenants with a Notice of all deductions.