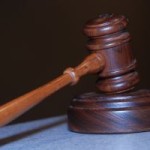 A few months ago, during one of our tax appeal hearings before the County Tax Board, a tax assessor began her testimony by telling the Tax Board Commissioner about sales supporting her assessment. During her testimony, she mentioned discussions that she had with a real estate broker relating to the sales. The Tax Board Commissioner then looked at me and asked me if I had an objection to the testimony. I noted, to the Commissioner's surprise, that the testimony that the tax assessor was presenting, while it was technically Hearsay, was actually permissible under the New Jersey's laws. My reason for volunteering this information was quite simply because I was going to have my witnesses present similar testimony that day, and an objection at that juncture may have vitiated my ability to do so. More importantly, however, was the fact that this type of hearsay is routinely admissible in Tax Appeal hearings. In today's article, we will discuss the reasons for this exception.
One of the most misunderstood and misinterpreted rules of evidence is the prohibition against hearsay. Hearsay evidence is generally defined as any out of court statement that is being offered for purposes of proving the truth of the matter asserted. The reason for this restriction is ostensibly to prevent a litigant from testifying about statements made by another party, who is not in Court, and therefore, cannot be cross-examined about the statements. But like most laws, the rules on hearsay have numerous exceptions and exemptions, and in some cases, even the most scholarly judges may differ in their opinions as to which conditions would trigger an exception.
In a tax appeal hearing, an appraiser, when testifying about comparable sales, will very often need to discuss details, not only pertaining to the property, but also to details pertaining to the transaction in which the property was purchased. For instance, an appraiser for a taxpayer might be questioned about the motivations of the parties to a transaction, which may have factored into the purchase price. Undoubtedly, when an appraiser for a taxpayer presents a comparable property that sold for substantially less than the assessment of the subject property, the municipality or the tax board may question whether the sale price of the comparable property truly reflects market value. The appraiser will then begin to testify about discussions that he or she had with the seller, or the real estate broker to demonstrate that the sale was, in fact, an arms-length transaction. These statements, by persons who are not at the Tax Board or Tax Court, are clearly hearsay. However, in Tax Appeal matters, they will still be admissible.