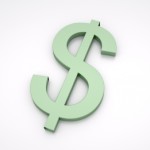 Our 2016 Monmouth County Tax Board hearings are now completed. As we prepare for another batch of hearings in the remainder of the County Tax Boards, we will discuss four of the more common errors that taxpayers make that have resulted in dismissals of their matters.
Refusal to Allow Access to Premises
When conducting re-assessments or revaluations, tax assessors or employees of the revaluation company may request access inspect houses. Sometimes, even in non-revaluation years, a taxpayer may receive such a request if a tax appeal is pending and the assessor needs to verify his or her information. While you certainly have the right, under the Fourth Amendment to the United States Constitution, to refuse access to government employees, you should expect that the refusal to grant access to the assessor will likely be construed as your affirmation that the assessor's predetermined information is correct. In other words, if you want to tell the Tax Board that the property information provided by the assessor is not accurate, you should not expect too much sympathy from the Commissioners, once the assessor mentions that you refused access. Notwithstanding the Fourth Amendment, it would not be reasonable to refuse access and then show up at a tax appeal hearing to contest the findings of the assessor.